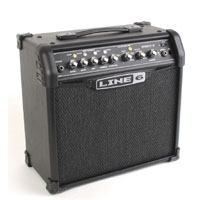 … a 15-watt practice amp to a 150-watt head. Line6 amplifiers are well known for their great sound and powerful processing capability and the the Line6 Spider IV range promises a whole lot more than the earlier Spider range including auto-wah and pitch shifting effects.
Check them out at Amazon.co.uk
or Dolphin Music
.
Thanks to Total Guitar Magazine for this news.